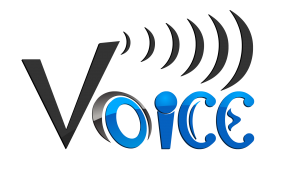 VOICE is an Artificial Intelligence, Internet of Thing and Augmented Reality based Mobile Application, which support communication in all areas of life through Text and Picture and help individuals to express their thought, actions, feelings and things they need.
eTry Jewellery enables customers to SOFT TRY jewellery to their own photo
Our eTry Jewellery application enables our clients to increase the customer satisfaction by giving them means to compare and select the Jewellery which suits them the best thus makes them feel comfortable in making decision
Using our innovative product eTry Jewellery enables our clients
To increase the sales
To increase the sales team through put
To reduce the wear and tear of Physical Jewellery
To reduce the theft cases
To increase the Foreign sales
To increase happy customers by

Enabling them trying the Jewellery digitally
Enabling them comparing with multiple Jewellery
Enabling them sharing eTry images with near and dear to get help in decision making
Play School App For India
Play School App for India' app is Animation based learning Application that empowers children with a voice of their own.
The Vocabulary consists of over 1,000 pictures (Symbolstix) with a variety of high-quality voices that a communicator regardless of their ability can tap to form sentences quickly. With a wide range of personalisation & customisation options, you can make Play School App for Communication your own in just a matter of minutes.
Core words as we know make up for 80% of what we speak during our typical day. These core words are laid out in an order that is based on extensive years of research. This allows users to grow steadily from using 1-2 word phrases to full sentences.
Play School App for India Currently available in English Language.
Why Use Play School App for Communication?
1. Picture mode
2. 4 levels of vocabulary laid out in a consistent pattern to ensure quick access.
3. Colour-coded words with Fitzgerald key allows quick correlation of part of speech with other special ed classroom materials.
4. Zooming in and out of words to reassure the communicator of the selection made (visual reinforcement)
5. Add and personalise multiple words and folders in a matter of seconds.
6.Quickly search for words and see their path.
7. Use different Noun and to Create a Sentence
Social Media Connect
Users can share messages via Facebook, Twitter, Email & WhatsApp. This feature helps the user to connect to their friends and family.
Wide Choice of voices:
Play School App for Communication comes with high-quality voices and supports English languages.
Key Features:
✓ Seamless Integrated Text and Animated Images
✓ Instant search and download of copyright-free images, right from within the app
✓ Reinforcement of image using zoom
✓ Color-coded vocabulary based on modified Fitzgerald color codes
✓ Ready-to-use graded vocabulary (3 levels)
✓ Instant Search to explore vocabulary easily
✓ Consistent Motor Planning
✓ Grammar – Morphology options of a word e.g. verb, noun, and adjective
✓ Add/Edit multiple messages or categories at once
✓ Active required internet connection
✓ Prompt support on Email, chat, and WhatsApp
✓ Introductory video tutorial
✓ Easy-to-access help screen on all pages
A transaction code (or t-code) consists of letters, numbers, special charters or all. it is entered in the command field at the top of the SAP screen. Each function in SAP ERP has an SAP transaction code associated with it. T-codes is very useful for do the process, call the screen, data checks, calling the programs and many more. If T-code is handy anyone can do the processes in seconds. T-code dictionary is collection of more than 50k T-codes with its uses listed.
Oretes University Dictionary
This wonderful application puts all Universities and Colleges around 50000+ links make available in one place. So that students are able to get the information, such as student to faculty ratio, admission information, key facts, popular majors, student body construction, and much more.
Cryptocurrency Dictionary
A cryptocurrency is a digital or virtual currency that uses cryptography for security. A cryptocurrency is difficult to counterfeit because of this security feature. Many cryptocurrencies are decentralized systems based on blockchain technology, a distributed ledger enforced by a disparate network of computers.
A defining feature of a cryptocurrency, and arguably its biggest allure, is its organic nature; it is not issued by any central authority, rendering it theoretically immune to government interference or manipulation.
In this Cryptocurrency Dictionary we provide 3000+ Cryptocurrency details. You can able to findout all the Cryptocurrency in one place.
This is a book with just two short stories. Just two. Yet, if you read them with the heart they are enough. Why? Because the writer, Sri Minaketan Panda, has poured his own heart into them. And, since the hearts of all people on the earth are one, his heart speaks to the heart of the reader. In soft, barely audible cadences, yet the voice reaches the depths of your being. That is the power of these stories.
The first, The Defeated Winner, is a coming-of-age story, of childhood, youth and lost love. It tells the tale of a boy in school with his friends, growing into college, then going to engineering school, falling in love and losing his love. The familiarity of the story is its most uncomfortable aspect. It could be your story, as much as it is mine. We may or may not have lost a love, but we have all lost a whole lot more. The set of friends of childhood, now barely in touch over Facebook, the sense of innocence, the warm envelope of parental sacrifice and care, the sight of someone who truly loved us and was gone. We have lost all this and much, much more. Defeated Winner holds up a mirror to all that we have lost and what you are likely to see reflected may not be pleasant.
In the second story, Dreams on Fire, Minaketan resorts to a diaspora setting to set a tale of longing for the motherland, in this case Odisha, and the deep, visceral ties that we can never surrender wherever we might be. It is the story of two brothers, Kalinga and Utkal, who return to Odisha to fulfill the desire of their deceased parents to give back to their land of origin. For Kalinga and Utkal, however, the land of origin is the USA, where their parents were noted doctors. What follows is an exploration of the idea of Odisha by the author, told lovingly, but with a tragic underlay that one cannot miss and not be overwhelmed by.
Minaketan has written these stories with a lot of feeling, painting a canvas with the rich, vivid, evocative colors of his state. Two Stories is a labor of love. You, the reader, however, are likely to feel only the love. And, a definite sting of tears in your eyes.